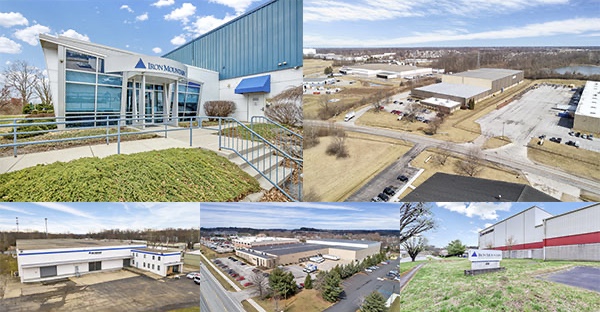 KANSAS CITY – The transaction encompasses a 5-building portfolio in Columbus, Cincinnati, Indianapolis, Pittsburgh and Nashville. Financing was provided by AEGON USA Realty Advisors for four buildings and by First National Bank of Omaha for the Nashville property. The acquisition is the latest in a series of transactions Kessinger Hunter has taken involving Iron Mountain, Inc. (NYSE: IRM)
"We're pleased to be further expanding our relationship with Iron Mountain. This latest acquisition represents a significant expansion to our asset managed properties and further demonstrates our commitment to purchasing quality real estate." Chuck Hunter, principal at Kessinger Hunter, said.
Kessinger Hunter has developed or acquired over 40 properties with Iron Mountain as tenant over the past 25 years, and currently provides asset management and control for 23 of these, representing approximately 3.4 million square feet. In total, Kessinger Hunter has developed or acquired more than 13.8 million square feet in 26 U.S. states and in four countries within the European Union.
Iron Mountain provides data storage and security for a wide array of information and assets, including digital information, paper storage and specialty storage. The new buildings will provide space for further expansion in key markets for the FORTUNE 1000 company. Over 95 percent of other FORTUNE 1000 companies use Iron Mountain's services to protect their vital information and records.
Kessinger Hunter is a full-service commercial real estate firm, in business for more than 140 years. It includes teams in management, brokerage, development and consulting services throughout the United States and Europe.
Download this press release here.